Watch a motivating overview of Greenville's Network for Southern Economic Mobility Capstone Event featuring Greenville native, Demetric Duckett, Associate Director for Capital Innovation at Living Cities. Watch Demetric's full Keynote Address here. (30:51)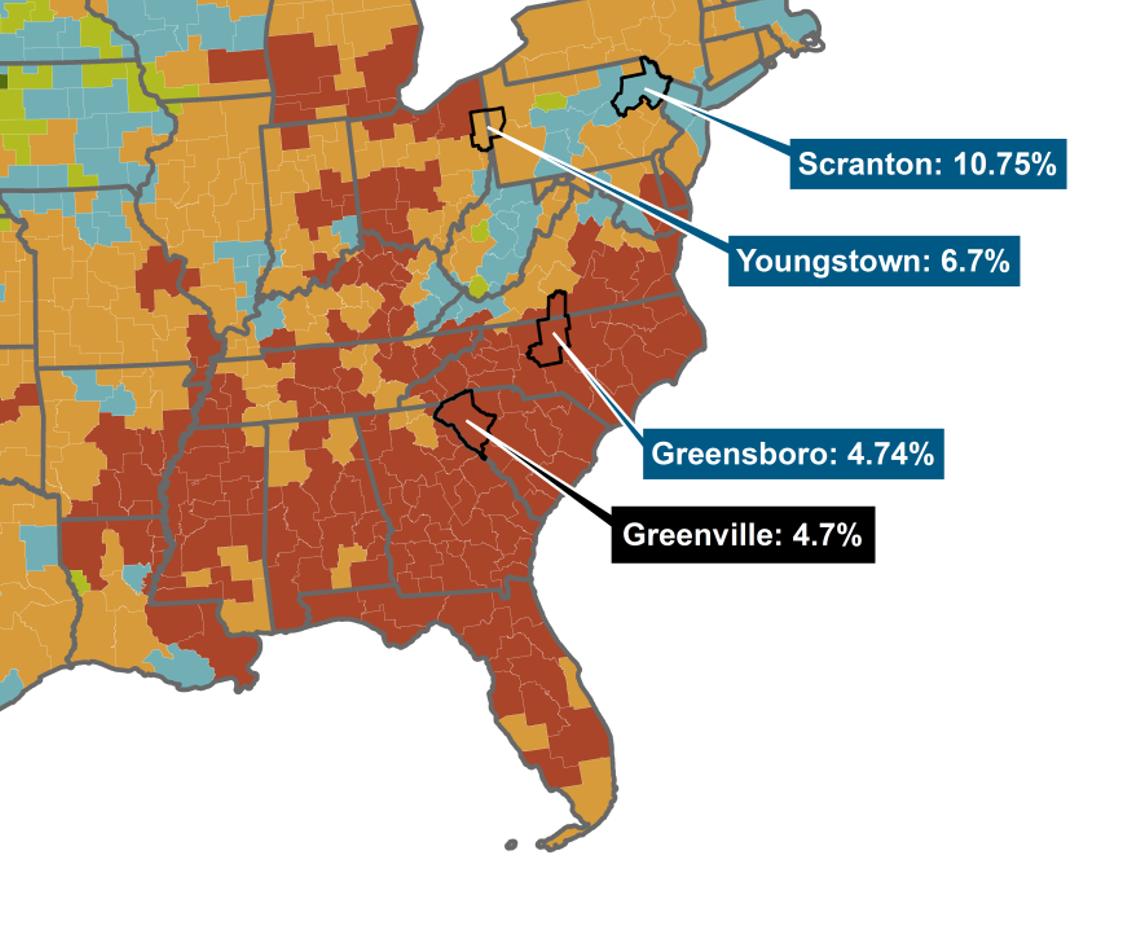 Greenville is in the red.
Greenville County is one of the most difficult places in the country to climb out of poverty.
>> MDC's State of the South (2014)
Greenville limits youth earning potential.
Yet, Greenville has historic job growth and low unemployment.
Greenville is one of the fastest growing small cities in America and we have thousands of jobs available for qualified workers.
An infrastructure of opportunity to connect the people and communities in most need with all of the incredible opportunities our community provides.
This is the mission of Greenville's Network for Southern Economic Mobility Team.
Learn more about
Greenville's mobility effort.
+ Simple Actions you can take
The Network for Southern Economic Mobility (NSEM) is a two-year initiative facilitated by MDC, a social-impact think tank based in Durham. The goal of the network is to help each city develop a long-range plan for improving economic mobility in their community by providing opportunities for cross-site and community level learning, systems analysis and strategy development, and implementation coaching. Network members examine how well existing systems are working to support economic mobility for young people facing the most difficult barriers to advancement, analyze the policies, systems, and culture that impede or accelerate their progression, and adapt relevant systems to improve pathways. Through our committed leadership team, Greenville strives to develop a targeted, cross sector approach to solving this problem.